Welcome to Midcoast Maine's Premier Dog Training Facility
Located just minutes from US Rte. 1 in scenic Edgecomb, ME
Two Campuses to support the many diverse training opportunities to suit all levels of skill and interest:
Directions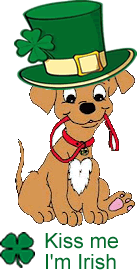 What's New
"FUN, NEW CLASSES AND EVENTS PLANNED FOR 2015!"
"Gift certificates are available for that "special dog-loving someone".
SCHEDULE
Friday Night Eat and Run Agility Get-Togethers! 6pm - 8:30pm Cost $10/dog. Bring a food item to share! (prerequisite foundation agility class)
DANCE FITNESS WITH DENISE! (Something for the human part of the team!) 2/23 Monday 6:30 4 weeks/$32.00 Inst. Denise "The program is open to everyone, regardless of ability! The focus is on fun and movement to music. You don't even have to know HOW to dance!! Let's get rid of those WINTER BLAH'S, get WARMED UP for SPRING and GET MOVING!"
3/2 Monday 5:30 Mind Your Manners! Instructor Pam
3/12 Thursday 6pm Good Pup!
3/12 Wed. Great Beginnings! 7 pm Marcia Instructor


Evening Classes


1/29 Thurs Good Pup 6:00pm Ann Instructor
1/29 Thurs Great Beginnings 7:00pm Ann Instructor
Obedience and enrichment classes for puppies and dogs of all ages.
Look at our schedule here
Mission Statement
"Our goal is to celebrate the human-canine bond by providing dogs and their owners with a positive educational and recreational experience, encouraging enrichment activities while enjoying the company of like-minded people in a relaxed, comfortable, supportive and friendly atmosphere."